'Vampire Diaries' Star Ian Somerhalder Awarded Most Responsible Celebrity At International Green Awards
'Vampire Diaries' star Ian Somerhalder has shown he's not just a very pretty face, receiving a prestigious award in London last night for his environmental efforts.
The actor was named the Most Responsible Celebrity at the International Green Awards in London, after receiving over 50% of the public vote from a shortlist that included actress Nadya Hutagalung and campaigner Livia Firth.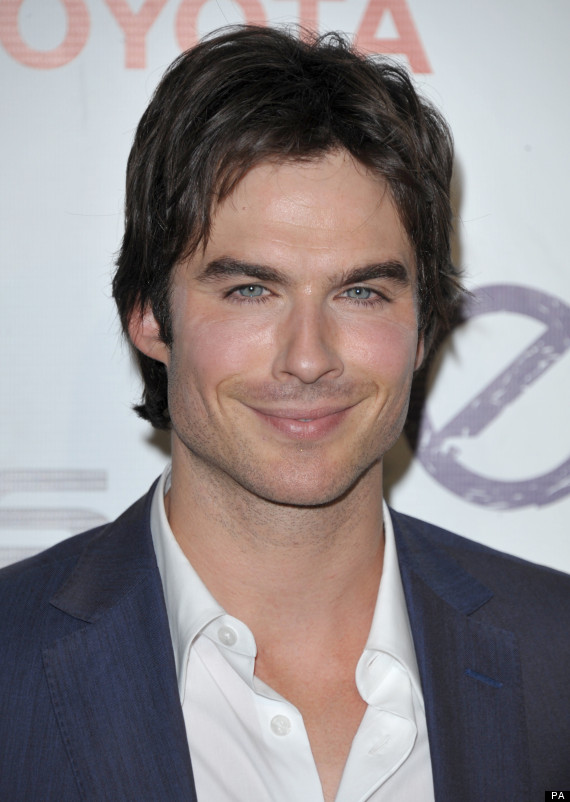 Ian Somerhalder – not just a pretty face
In his video acceptance speech, Somerhalder thanked the public for their support and appealed to all businesses and individuals to act responsibly and proactively in protecting the planet and its biodiversity.
As well as his acting work, model and producer, he is known as a prolific environmental campaigner. His non-profit Foundation, which he set up in 2010, aims to support renewable energy projects, raise awareness of the impacts of deforestation, and to engage young people in environmental issues.
Ian Somerhalder has also supported the United Nations Environment Programme (UNEP) by promoting World Environment Day – the biggest global day dedicated to positive action on the environment – 5 June every year.
In 2010, he helped to clean up after the Deepwater Horizon drilling disaster. Through public service announcements, he helped galvanise efforts to clean up the oil spill which harmed wildlife and habitats along the Gulf coast where he grew up. He has also supported the It Gets Better project to prevent suicide among LGBT youth, and also testified before Congress to support species conservation in July 2011.
"We congratulate Ian Somerhalder on winning this prestigious award, and on his extensive environmental work," said UNEP Spokesperson Nick Nuttall, who accepted the prize on Somerhalder's behalf at the ceremony in London.
"His work to promote the cause of the environment – as well as that of the other green-minded celebrities shortlisted for this award – can only increase global awareness of the need to live more sustainably, and to bring about an inclusive, low carbon green economy, where more people across the world have a fairer share of the planet's resources," he added.
The award carries with it the responsibility to continue to promote a global green agenda through the media.
Somerhalder has said of his environmental work "I don't know how to do anything else other than be an actor. If I wasn't in this, I would be in alternative energy and conservation".
Originally posted on Huffington Post.